Stiff. Light. Smooth.
PICK THREE.
Boo Bicycles strives to dispel the notion that bamboo bikes are a novelty.  Bamboo is stiffer than steel and as light as titanium, while providing incredible vibration dampening properties–it is truly a miracle material.  Nature's composite is more durable than carbon fiber and provides a smoother, more supple ride while transferring 100% of the rider's energy to the rear wheel.
Boo Bicycles are handmade by James Wolf in Saigon, Vietnam.  Their construction takes months, beginning with the first cut: the bamboo is hand selected and harvested.  After a careful six month drying process, including turning each tube once a week in the sun before desiccating in custom dry room, tubes are honed and bored on their interior to specific wall thicknesses and stress tested.  Once the bamboo is treated and bored, ensuring no splits and tempering the tube for added stiffness, it is finally ready to be mitered and tacked in our custom stainless steel jig.
James' experience of over 15 years in the bamboo construction industry, crafting furniture and home installations, as well as his education at the Rhode Island School of Design, mean Boo Bicycles are of the highest quality in the industry.  As owner, Nick Frey has harnessed James' incredible skill and artistic creativity and directed it to produce race-level works of art, handmade custom bamboo-carbon fiber bicycles that compete heads-up with the best handmade bicycles in the world.
Nick Frey is unique in the handmade bicycle world: he has both a degree in Mechanical Engineering from Princeton and a professional license as a rider on one of the top cycling teams in North America.  With half of his life spent racing a bike, he possesses intimate knowledge of the demands a professional places on his equipment.  The list of bikes he's raced and won on includes a Who's Who of the top brands in the world: Jamis, Cervelo, Time, Trek, Giant, Specialized, Cannondale, Rocky Mountain, Ibis, and more.  His mechanical engineering pedigree from one of the top schools in the world serves him well, giving him the dual perspective of both an engineer and a racer.
Together, James and Nick have demonstrated that their Boo bikes can race and win at the professional level.  Their customers will attest to their dedication to service and support, making sure every customer is not simply happy with their new Boo, but becomes an advocate for the company.  With Boo Bicycles, customers need not choose between stiff, light, and smooth–they have all three.
For more information, visit the Boo Bicycles site or contact Nick Frey directly: nickfrey@boobicycles.com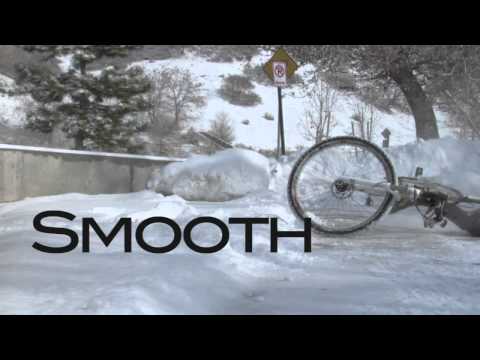 YES our bikes are strong and durable!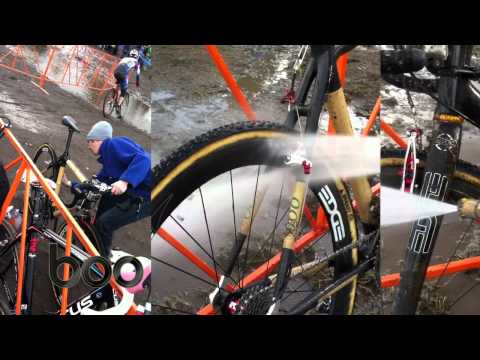 Tyler Wren racing 'Cross Nationals '10 in Bend, Oregon.  Epic test of man and machine.  He came in 25th.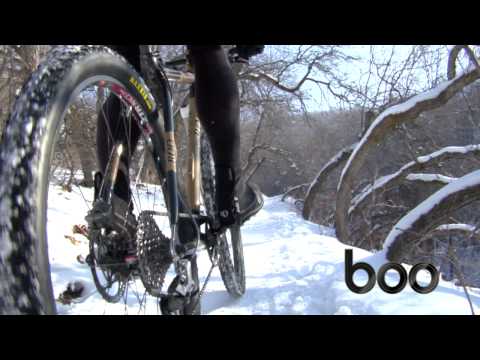 The Dream.  Ferris Bueller's Day Off, for the bike.  Watch the full sequence to see just how far the Boo 29er is pushed!
Cross Vegas interview with Troy Evans, the Boo US Sales Manager, who raced the Industry category on a Gates belt-driven SS Boo CX.